Utah Hispanic Dance Alliance (UHDA) was formed in 2000 and is made up of folk dancers from throughout Utah who want to both preserve the ethnic dance traditions of Latin America and promote community inclusion as they showcase the excellence of Hispanic Culture through dance. The UHDA's dance performances are unique in that they showcase the folkdances and culture of all of Latin America. Not only does the audience experience the sounds and flavors of Mexico in the performances, but they may also witness the traditions of Bolivia, Chile, Puerto Rico, Colombia, and many other Latin American Countries.  Colorful costumes, vibrant music, and especially, our native performers, all serve to produce a truly authentic cultural experience.
The highlight of the UHDA's performing season is our annual, "Latin American Dance Spectacular", 2014 held each year since 2000 in downtown Salt Lake City, an event which has been recognized by respected dance critics as, " A Gem" and "wonderful addition to Utah's diverse arts scene" and "one of the most acclaimed cultural endeavors that Utah has to offer".
Besides our large theater performances, The UHDA also participate it at various smaller presentations throughout the year including school events and assemblies, community cultural celebrations, as well as private events. We have performed for an audience in excess of 15,000 at the LDS conference center as well as for inmates at the Central Utah Correctional facility.
In January of 2013, the UHDA participated in our highest profile accomplishment to date. We were invited to represent the State of Utah at President Obama's 2nd Inaugural Parade in Washington, D.C. The UHDA was selected from among thousands of organizations who competed for this great honor, in large part due to our ability to represent the highest caliber of traditional Hispanic Art & Culture . The UHDA has presented dance shows throughout the State of Utah, the western US, Europe, and even in South America – It speaks highly of the UHDA, that its members are exporting Hispanic folk dance to – of all places – South America 
ARTISTIC DIRECTOR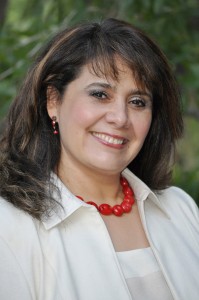 Jessica Salazar is the Artistic Director and founder of the Utah Hispanic Dance Alliance. A native of Sonora, Mexico, Jessica received her Masters Degree in Dance from Brigham Young University where she also choreographed and performed with the acclaimed Lamanite Generation dance ensemble. While living in the Midwest, Jessica served as a board member with the Ethnic Dance Theater of Minneapolis, taught as a guest choreographer at St. Olaf College, and served as an artist in residence for the Minneapolis Public School District. Currently, Jessica resides in Salt Lake City where she also serves as a panelist on the Utah Arts Council Dance Board and is a certified Arts Administrator through the Utah Arts Council's Front Porch Institute Program. In Jessica, was recognized for her unique contribution to Art in Utah and profiled by Artes de Mexico en Utah in their New Chapters oral history project. This exhibit, funded by the Utah Humanities Council and the Utah State Office of History, "recognized the unique histories of Utah artists who have added new chapters to Utah's history—Chapters necessary to fully understand our State's past & the richness its diversity brings." – Artes de Mexico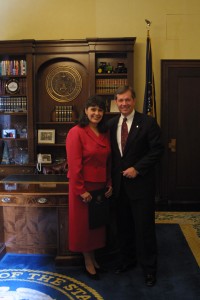 Jessica Salazar es la Directora Artística y fundadora del Utah Hispanic Dance Alliance. Nativa de Sonora, México, Jessica recibió su Maestría en Danza de la Universidad de Brigham Young donde también enseñó y participo con el reconocido  grupo "La Generación Lamanita" de dicha universidad. Mientras que vivía en
Minneapolis, Jessica trabajo como miembro de la directiva del "Teatro de Danza Étnica de Minneapolis", enseño como coreógrafa invitada en el "Colegio de San Olaf", y trabajo como artista residente en el Distrito Escolar de Minneapolis. Actualmente, Jessica reside en Salt Lake City, donde también sirve como panelista en la directiva del area de la danza del Consejo de las Artes de Utah.
Address:
Utah Hispanic Dance Alliance
7677 S Main Street
Midvale, UT 84047
Phone:
(801) 688-2559